As we age, the daily tasks that we perform in our lives can continue to grow more difficult to perform. Retirement communities can provide a solution to the increasing difficulty of daily living by offering special services and amenities that can help ease the transition into our golden years. Independent living communities offer a sense of freedom while still providing access to additional help if needed. If you are curious about the benefits of independent living, contact Saranac Village to learn more.
What is Independent Living?
Independent living communities offer healthy seniors a place of freedom to enjoy their later years while not having to worry about home maintenance duties. This is unlike assisted living communities where a professional team of staff members will provide assistance for a resident's specific needs. Independent living communities allow residents to enjoy a lifestyle of freedom where they can enjoy a caregivers' help only when they need it. Among the various types of senior accommodations, independent living options are the least restrictive, supervised, or regulated. Residents in independent living settings can typically take care of themselves without any additional assistance.
In some settings like continuing care retirement communities (CCRC), independent housing is the first step in a spectrum of housing options, while other settings such as subsidized apartments are designed for those with limited incomes.
Types of Independent Living
There are a couple of different types of communities that fall under the umbrella of independent living.
Continuing Care Retirement Communities
Continuing care retirement communities (CCRC) are transitional settings that generally offer three distinct levels of care: independent living, assisted living, and skilled nursing care. CCRCs are designed with the security of knowing that a resident's changing needs can be met as they age without having to relocate to a different residence.
The independent living branch of a CCRC offers the same advantages of living in a private home and may provide additional amenities, such as assistance with lawn care and other home maintenance chores.
Some of the advantages to residing in CCRC independent living are:
Senior Apartments
Senior apartments offer many of the same amenities as retirement communities on a smaller scale. These complexes will usually offer disability-accessible accommodations for those who use a wheelchair or walker. Typically, senior apartments will have one or two bedrooms, a kitchen, and one bathroom which will allow residents to live completely independently if they choose to do so.
Rent for these units can be substantially less than that of a townhouse or condo in a retirement community, and will often include most of the maintenance costs. Senior apartments can be an ideal setting for someone who is no longer interested in or able to manage home maintenance or lawn care.
Senior living complexes may offer on-site activities such as exercise classes, recreational programs, and communal dining. Some senior apartments will even provide visiting physicians and medical services, while others offer beauticians or other personal services.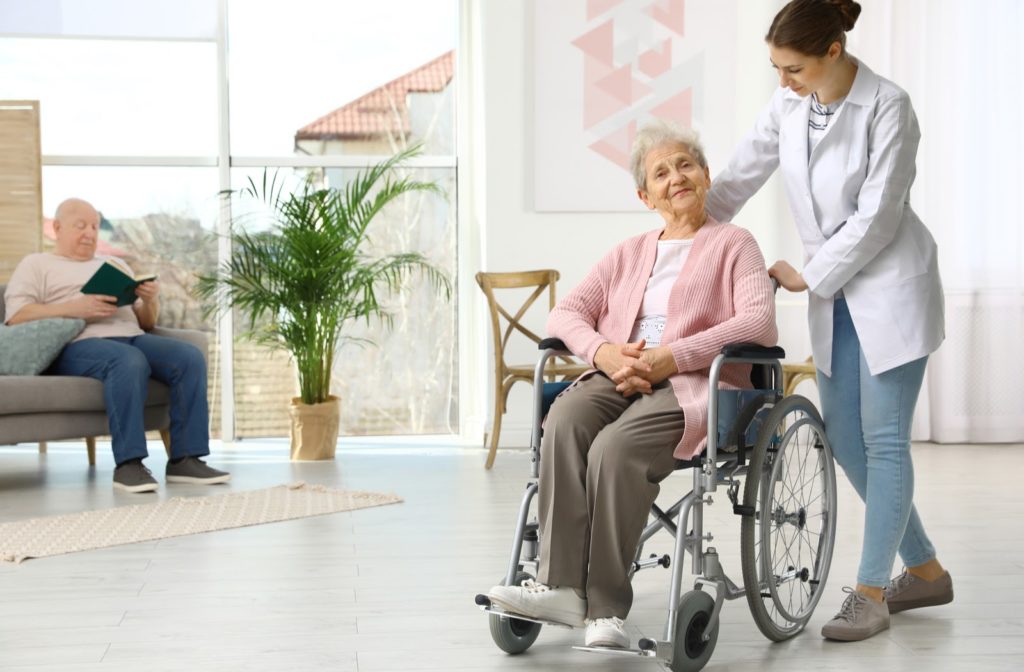 Independent Living Services and Amenities
Independent living communities provide seniors a place to live surrounded by people their age and will grant access to services that will help make their lives easier. These facilities typically do not offer assistance with activities of daily living like bathing and using the restroom, but will often offer services to assist people with everyday activities. Below are some of the services that are typically offered by independent living communities.
Activities and Social Opportunities
At an independent living community, seniors will be provided a variety of options to keep them engaged with other residents. Some independent living communities will even host larger events that invite the neighboring community.
Meals
Independent living communities aren't required to provide three daily meals like assisted living communities, but many communities will offer different dining options, such as the ability to pay for meals in advance or participate in meal programs.
Housework
Independent living communities usually offer a range of housekeeping services, from weekly trash and recycling services to full-service apartment cleaning and laundry. Service workers will also keep the grounds in and around the community clean and presentable.
Amenities
Some of the amenities offered at Saranac Village include:
Weekly housekeeping
Linen services
24/7 caregiving services
Accessibility-friendly transportation
Concierge services
A beautiful dining room